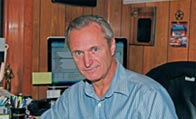 Our father, Stanley Wilkowski, who founded Stanley's back in 1947, understood that his customers were neighbors and friends. He provided as much personal help as possible, and his passion for cars led him to strive for perfection when repairing them.
As our customers will confirm, these attitudes guide us to this day. And now there are more Wilkowski family members to assist you.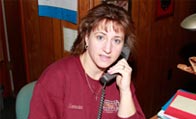 The Stanley's staff consists of committed experts, on board for the long haul. As this is written, our 12 full-time people have been here for periods ranging from at least six years to more than 30, and they continually update their expertise at seminars devoted to new repair technologies.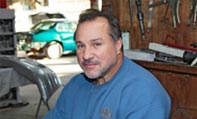 Our shop is state-of-the-art and includes tools like the SHARK Computerized Electronic Measuring System, which detects hidden damage with ultrasound. Because we care about the environment, we were quick to begin using water-based paint, which reduces emissions of volatile organic compounds that harm the environment.
Remember, you have the legal right to have your vehicles repaired at the shop of your choice, so please give us a call or stop by when you need body work. No matter how large or small the job, our entire staff is here to serve you.
We belong to the Auto Body Association of Connecticut, which employs education, legislation and litigation to assure the public of safe, dependable vehicle repairs. Our president, Michael Wilkowski, is a former ABAC president.
Stanley's staff members are certified by I-CAR, an international, not-for-profit organization that provides collision repair training to professionals.